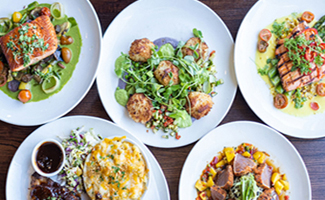 EZ Cater
Cater your event easily with EZ Cater! Orders can be made for delivery or pickup. You can view our menus and pay online.
DELIVERY OPTIONS
Call us to place your takeout order. We're also offering curb-side pickup, simply give us a call when you arrive and we'll run your order out to you!

*Please note some items on our menu are not recommended for travel/takeout. If you have any questions,
please let us know while placing your order.